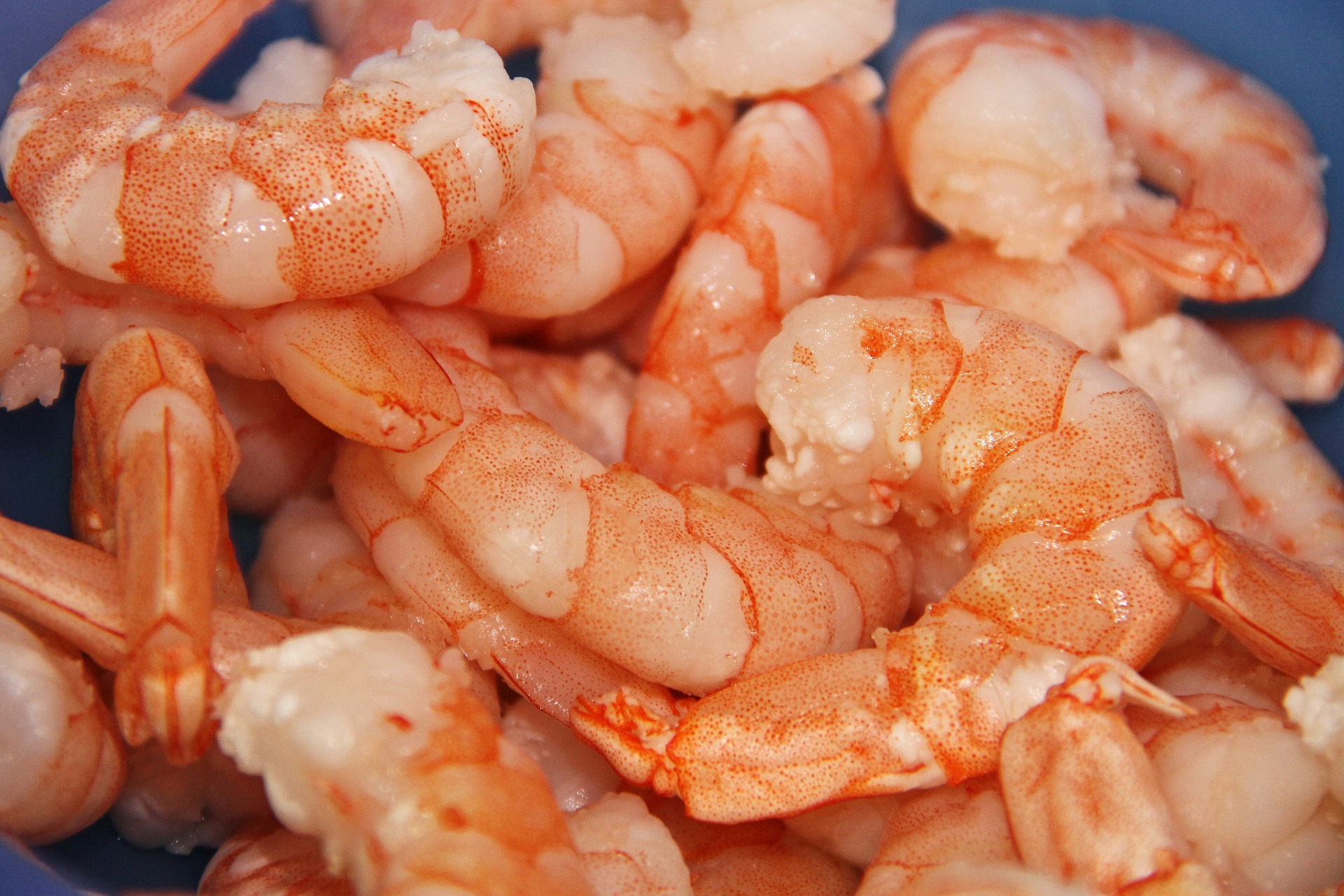 12 Sep

Astaxanthin and Selenium – Two Nutritional Benefits of Shrimp

For a type of seafood small in size, shrimp can have huge nutritional benefits, especially thanks to two key elements—Astaxanthin and Selenium. While these two words may be hard to pronounce, they both have a tremendous impact on overall health and wellness. As a leading supplier of shrimp, Eastern Fish is thrilled to share the positive advantages of incorporating this crustacean into your diet.
Astaxanthin: An Astounding Antioxidant
Astaxanthin is an antioxidant that occurs in occurs in microalgae and seafood, namely shrimp! It is a powerful antioxidant and it's also what gives shrimp its reddish-pink hue. 
Astaxanthin is purported to promote a number of health benefits, including healthier skin, improved heart health, reduced joint pain, and several studies have suggested that this antioxidant may protect against certain types of cancer. The human body cannot produce astaxanthin on its own, so it's just one more great reason to load up on the shrimp! 
Selenium: The Super Nutrient
Shrimp provides almost 100% of daily value of selenium. Selenium is a mineral and an antioxidant—meaning it fights free radical damage, helps repair DNA, and keeps your immune system strong. Other notable nutrients contained in shrimp include vitamin B-12, vitamin D, and copper. There are many benefits to eating shrimp as the healthy fat profile of shrimp also helps to increase HDL or "good" cholesterol. 
Get Your Shrimp From Eastern Fish
In 1982, Eastern Fish invested in its efforts to supply fresh, consistent, premium quality shrimp to clients all over the world. This has led us to be one of the world's largest importers and marketers of shrimp.
Contact our shrimp experts at 1-800-526-9066 or visit us online to learn more about our various seafood products and their numerous health advantages.